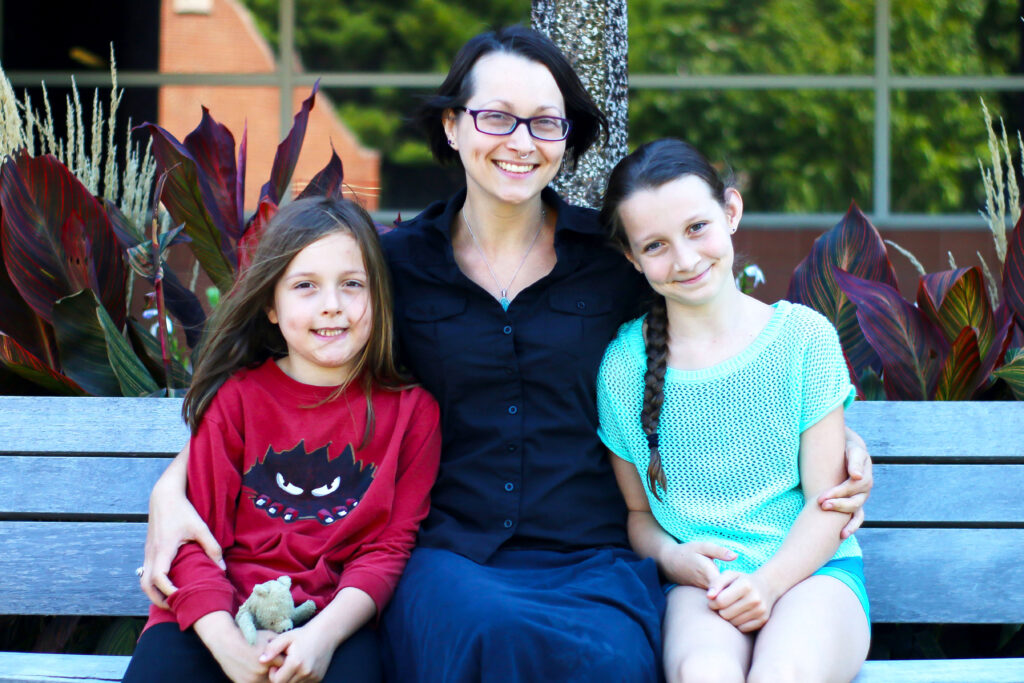 As a single mother of two, earning a PhD and starting medical school hasn't been easy. Jane Persons is thankful to have had the support of The Crisis Center Food Bank when she needed it most.
For the past few years, the burden of student loans, car payments, and housing costs made it nearly impossible to make ends meet. Going through a divorce and losing support from her husband only made things harder. "If we also had to afford food, it would have been impossible to get by," says Jane.
Jane planned on earning money after earning a Bachelor's degree, but, faced with few options, had to take a job where it was a struggle to even pay the bills. She had a difficult and important decision: to pursue an advanced degree and create a better life for her kids or continue to try to make ends meet in a low-paying career with limited options for advancement.
She chose to go back to school.
Pressure mounted as Jane tried to balance going to school and working overnight to make ends meet. Housing and other bills left only $30 in her account for food at the end of the month. Though Jane applied for additional resources, she preferred to use The Crisis Center Food Bank because it allowed her to shop for food without the stigma and stress associated with other types of services.
Today, Jane is taking on her next great challenge: medical school. And while she once used the food bank weekly, she is now financially stable. Her experience and skills have helped her get a job that meets her family's needs and pays the bills.
"We never would have gotten where we are today if we hadn't had the food bank to rely on," Jane says.
Thank you to all the donors and volunteers who make the food bank such a positive option for the many clients in transition facing difficult circumstances every day.
To help our food bank clients, donate here.