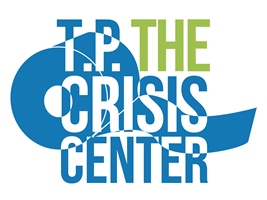 Help us "TP The Crisis Center" this October!
Our annual TP The Crisis Center toilet paper drive is underway!
Toilet paper is essential to a good quality of life, but thousands of our friends and neighbors in Johnson County struggle to afford even basic necessities like this. A simple roll of toilet paper can help a family maintain dignity during a time of need. Once again this fall, we are asking the community to donate enough toilet paper to The Crisis Center Food Bank to distribute throughout the winter season.
The Crisis Center of Johnson County's annual TP the Crisis Center toilet paper drive begins Saturday, October 1 and will continue for the remainder of the month.
While toilet paper is a necessity, The Crisis Center budgets its funds for food products only. Toilet paper is only available when it's donated. As part of the community-wide campaign, we ask that you coordinate a toilet paper drive at your workplace, church, or other organization.
We appreciate your consideration and support. Together, we are making a tremendous difference for our neighbors in need!
For more information or if you have questions about TP The Crisis Center please contact Communications Coordinator Carly Matthew at 319-351-2726 ext. 106 or via e-mail at carly.matthew@jccrisiscenter.org
Printable signs are available below: