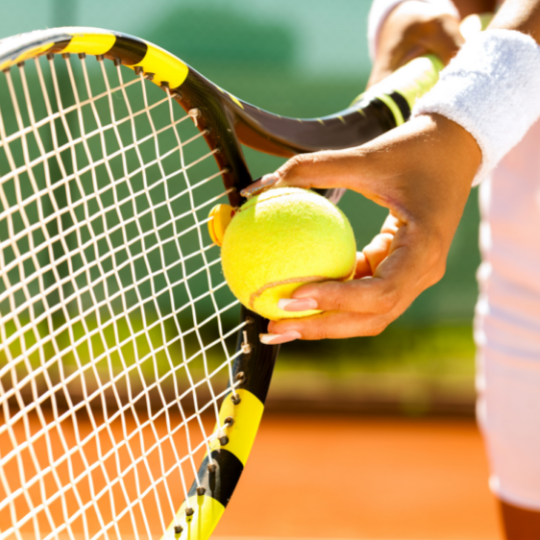 By Hannah Green, Crisis Intervention Operations Coordinator
In case she hasn't made it to your favorite method of news consumption, Naomi Osaka is taking the tennis world by storm. And with her decision to represent Japan in the 2021 Olympics instead of the US in the headlines, Netflix's newest sports documentary could not be more relevant. This four time Grand Slam singles champion is ranked number one in the world, and yet last year she pulled out of two major tournaments due to the stress of the media. She's the first Asian woman to hold the title of the best in the world, but carving her own path is not something that's new to Osaka. 
Osaka's dedication to boundary setting, one of the hardest mental health practices to tackle, is second to none. Boundaries are important because they let people know what we are and are not comfortable with during their interactions with us. A boundary can look as simple as asking someone to knock before they enter your office at work to as complicated as not attending a family function because your abuser is there. We set boundaries with others so they can understand the best way to interact with us.
The press expectations of athletes and celebrities are high. You are expected to be open not only to discussing your biggest accomplishments, but also your biggest failures. In the documentary we see a press junket where Osaka is asked how she feels, and it is heartbreaking to see her with glazed over eyes respond that obviously she is overwhelmed and upset and they can see that. Pointing out someone's lack of empathy is often disarming for them, but in doing so she clearly let the press know that these are the kind of questions that make her want to not share these difficult, emotionally charged moments with the entire world.  
For the 2021 French Open she decided she would not be participating in the grueling, mandatory press events. And, like so often when boundaries are set in real life, the recipient responded with a large show of force. The French Open fined her $15,000 and threatened expulsion from the tournament; since they did not accept her boundaries, Osaka removed herself from the situation. That is how you set a boundary. And in addition to taking herself out of a mentally unhealthy situation, she set an example for any athlete that comes after her and struggles with the press. In addition to The French Open she also withdrew from Wimbledon. Our next opportunity to see her play will be Friday, July 23rd at 9pm for Japan in the Olympics.
Naomi Osaka is redefining what it means to be a person in the spotlight. She is leading by example for Asian athletes, biracial women, and anyone who needs a reminder of what it looks like to stand up for yourself and set strong, lasting boundaries. 
Here are some questions to think about or use for discussion while watching the three part Netflix Series "Naomi Osaka:" 
Episode 1: Rise
When was the last time someone used their place to help you feel better?
When would it have been helpful to have someone to support you in the recent past?
Episode 2: Champion Mentality
What does it feel like to lose someone that you look up to?
What advice would you give to Naomi while struggling with the loss of her friend?
Episode 3: New Blueprint
Whose blueprints have you followed in your life?
What is one thing for which you'd like to make your own blueprint?