Emily just turned 18 years old.
She credits the Youth Suicide Prevention Program (now operated through The Crisis Center of Johnson County and Foundation 2) for being able to celebrate.
Three years ago Emily attempted to take her life in the bathroom of her high school. She was in a relationship with a boy who embarrassed her in front of the school and she felt that she had nowhere to turn. The bullying became too much for her to bear and she felt that she no longer wanted to live.
A security guard at the school found Emily and helped her to get to a safe place.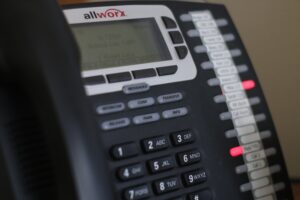 She met with her school counselor and Emily's mother, Brooke, was disappointed to learn that it would be at least six weeks before she could get an appointment with a psychiatrist. Brooke heard about the Youth Suicide Prevention Program, a program of the Iowa Department of Public Health, through a colleague at work and she asked Emily to reach out to a crisis counselor.
Emily was scared and she wanted her mom to call for her. She overcame her fear and reached out within a few days of her suicide attempt. She found a caring crisis counselor to share her feelings with on the other end of the phone line. As she opened up and talked she began to heal.
People suffering from depression or mental illness are often longing for someone to just listen and the Crisis Intervention Program provides this outlet with a team of caring volunteers and staff.
Emily began to put her life back together and she is doing much better today. She has become an advocate for suicide prevention activities and she is a dedicated supporter of the Youth Suicide Prevention Program.
The trained crisis counselors at the Youth Suicide Prevention Program became a lifeline for Emily.
Your support of The Crisis Center of Johnson County helps to pay for volunteer training and supports the general operating expenses of the 24-hour Crisis Line/chat/text.
Please click the image below to "like" the Your Life Iowa youth suicide prevention Facebook page.